News from the Animation World Network website:
Nominations for the 81st Academy Awards were announced today (Thursday, January 22) by Academy of Motion Picture Arts and Sciences President Sid Ganis and Oscar winner Forest Whitaker.

BOLT, KUNG FU PANDA and WALL-E are the nominees for the Academy Award for Best Animated Feature.

WALL-E also got nods for Original score, Original song ("Down to Earth"), Sound editing, Sound mixing and Original Screenplay. WALTZ WITH BASHIR got a Best Foreign Language nod. WALTZ WITH BASHIR is the first animated feature nominated for a foreign language Oscar, although 12 prior films have been submitted for consideration.

LA MAISON EN PETITS CUBES, LAVATORY LOVESTORY, OKTAPODI, PRESTO and THIS WAY UP received Best Animated Short nominations.
Wall-E is a sure to win Best Animated Feature, although my own opinion is it shouldn't, for reasons published in a previous post (which has mysteriously gone missing!). I have to admit that I am surprised that The Tale of Despereaux didn't get a look in – maybe it wasn't eligible?
There's a great line up of shorts in there too and again I am surprise that the recent Wallace and Gromit's 'A Matter of Loaf and Death' didn't make it in there (again maybe it wasn't eligible?) – as its usually an Oscar favourite. Not that I think it should, it was mediocre piece using the same formula we have seen over and over ('handbag'). This way Up by Smith & Foulkes (of the Nexus crowd) seems to be running as favourite in this category anyway. Its already notched up a fair amount of awards already on the circuit (including Sundance).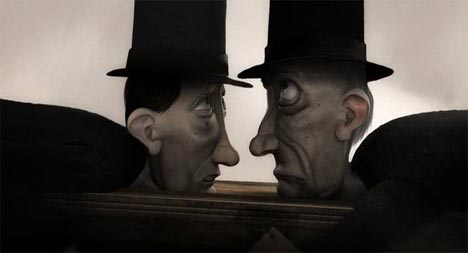 It'll be interesting to see who walks away with them, with hopefully a few surprises.